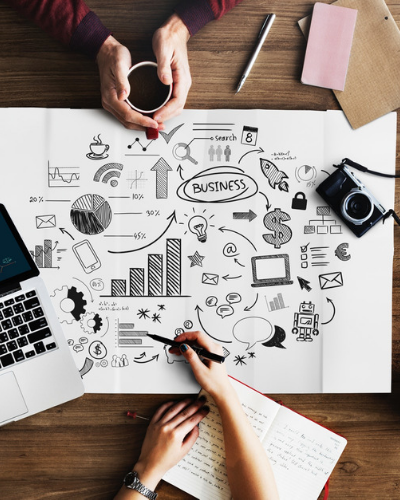 Here at AccountSense we strive to provide insight and knowledge to business owners and entrepreneurs through accounting. Our goal is to enhance every aspect of our client's business operations by creating efficient and refined systems that align with your specific business goals and objectives.
We have over 6 years of experience in providing a wide range of clients in industries such as construction, manufacturing, and marketing, with financial solutions that can improve profit margins and business operations overall. Because every client has specific needs, AccountSense provides diverse solutions that balance with individual budgetary and operational needs of any company. Whether you need temporary or permanent assistance, AccountSense is set up to work remotely in our office and will travel as needed.
Advantages of Working With Us
✓ Customized Solutions – Whether it's an hourly or monthly fee, we provide all services to meet your budgetary and business needs.
✓ Business Efficiencies – By merging the expansive duties of an Accounting Manager and CPA, AccountSense creates cost-cutting solutions and efficiencies that will benefit your company in many ways.
✓ Trusted Advisor – We strive to be your trusted advisor for all things accounting! We want to know your business as you do so we can provide insight and knowledge to meet your business goals.
✓ AccountSense promise – Understanding a business involves having knowledge of both the operational and accounting side of a business. Our focus is blending these parts together to provide you with a well-rounded snapshot of your business thus allowing you to make effective business decisions. We help make sense of your accounting and business information!